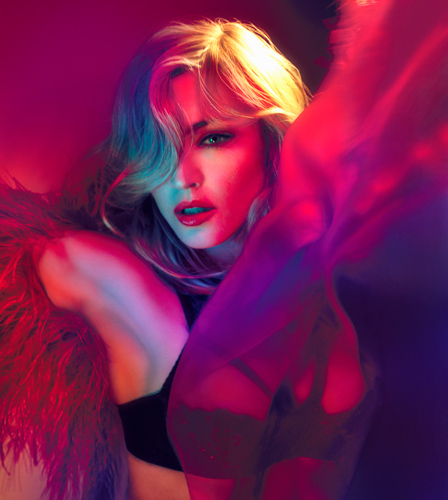 Support the LGBT Community At Madonna's St. Petersburg Show
August 08, 2012
At Thursday's Madonna concert, a pink wristband will be available to anyone that wants to support the LGBT community in St. Petersburg. The wristband will be part of the show - be prepared to raise your arm in support!
You must be a logged-in member to add comments.
Thank you, Madonna, for supporting gays in Saint-Petersburg! The show was magic and sincerely!
As a Gay/Lesbian activist; Thank you Madonna for using your fame for great use. From HIV to Africa to the St.Peterburg show. You are an incredible person that makes a real difference.
Madonna...What words come to my mind? Brave, Strong, Talented, Undaunted, Intelligent, Focused and well, TALENTED LIKE NO ONE ELSE!
our support from Mexico! a country that slowly has been accepting that a society is full of differente people. NO matter gender, color, sexual preference, religion either. LIke Richard Jutney said in a previous message, we are a big family, let's stop all hate in here to amke this a better place a peaceful world to our children and for ourselves.
I want to share some wisdom with you. In this world, there are heterosexual people and homosexual people. (Also bisexual, transgender/transexual and intersexed). In the past when I was growing up, we didn't discuss homosexuality. It was considered taboo. So, I've learned that all people are not either masculine or feminine. There is a whole range inbetween. And it's okay to be the way you are. There are women who are masculine. There are men who are feminine. Too often, our society has condemned people who aren't "straight." Societies have punished people who aren't "straight." There is still a lot of discrimination against gay people and other people who don't fit the definition of what is considered "normal." Religion has influenced society to ignore, disparage and even hate LGBTI people. We need to realize that whatever God is, there must be a purpose that God has for all varieties of people who exist. We are all one family and it is time that we start acting like one. Be well. Richard Kutney
Human limitation has no boundaries. M, thank you explain it to people. Thank you for your wise words and show in Moscow.
your support to Pussy Riot and Russian LGBT is invaluable!!! thank you so so so so much!!! this is so generous and heartfelt. love!!!
That's right my QUEEN...Go on fighting against everyone who doesn't respect the basic human rights and who have created their own justice...Keep on fighting for a better world all over the planet...We all are on your side...
Madonna, Thanks much for verbalizing our rights as human beings for free speech, peace and tolerance. Be careful of the negative energy around you. Sending much positive light your way!
This law against the LGBT in Russia is really absurd and silly. Let's fight for freedom! Thank you Madonna for supporting the LGBT for many times already!
Express yourself, don't repress yourself!
You go girl and show them all!:)....sending my support for your next show in Russia and for the LGBT community across Russia. Jozef form Slovakia.
We should all wear pink wristbands today! Madonna me,my family & friends appreciate that you are so outspoken ,brave and that you care, thank you, you rule!
I am proud to be Russian, but I am NOT proud of our government and regime!!! I hate dictatorship and discrimination!!! I TOTALLY support your speech that you gave in Moscow.
POOR IS THE MAN WHOSE SECURITY DEPENDS ON THE EXPRESSION OF OTHERS. NO GOVERNMENT SHOULD BE ALLOWED TO SILENCE PEOPLE'S OPINION. FROM COLOMBIA, OUR SUPPORT TOO.
am willing to support and eradicated with these absurd ideologies that prevent retrograde let people be happy!
I love to hear and see you Madonna! At this moment you are the voice of millions of Russians hungesr for fredown!! Let's go wild and fight for our rights!!!! I love you!!!
Newer comments
1 - 19 of 19
Older comments
NEWS ARCHIVES
You are one click away from all of Madonna.com's news stories! Just select a year:
on this day...