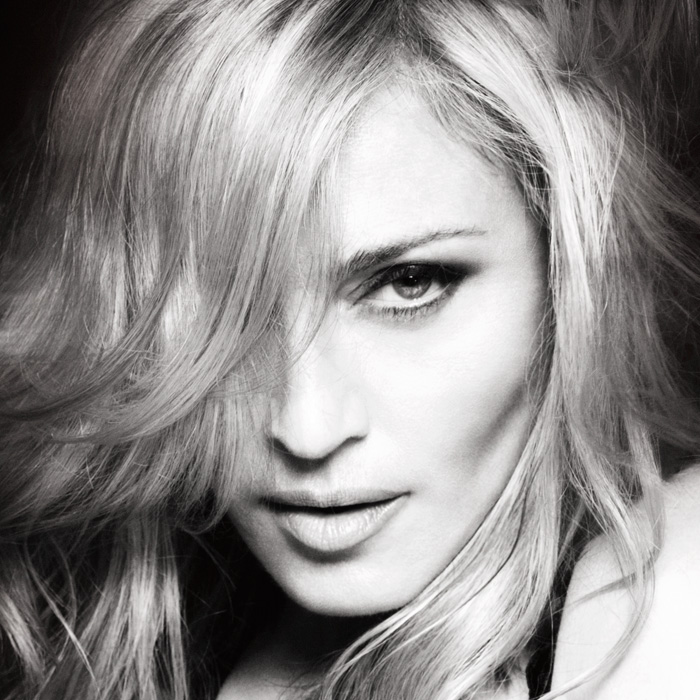 From Madonna Aug 18th, 2012
August 18, 2012
"I protest the conviction and sentencing of Pussy Riot to a penal colony for two years for a 40 second performance extolling their political opinions. Even if one disagrees with the location or how they chose to express themselves, the sentence is too harsh and in fact is inhumane. I call on all those who love freedom to condemn this unjust punishment. I urge artists around the world to speak up in protest against this travesty. They've spent enough time in jail. I call on ALL of Russia to let Pussy Riot go free."
You must be a logged-in member to add comments.
Hey Madonna, thank you for taking up this cause. In my heart of hearts, you are my #1 Rocker! Everyone has the right to be free no matter what their beliefs and persuasions are. Let's all fight for freedom! Namaste, Madge! Outside of Baltimore, Much Love-RB! Hop!
I PROTEST ASWELL.. FREEDOM FOR THE PUSSY RIOT!
well they were freed and along with Madonna & other artists they were freed virtually straight away. i believe gay people have the same rights as me where ever they come from. thanks for being an ambassador for them madonna. final thing sorry again to admin no i'm not mad or crazy. when i said i'm an outside madonna fan it's along story. god bless and take care.
Go on this way MADGE and we all are on your side.You have the power to speak for all the people of this planet who believe in freedom and you must know that all of your fans are proud of you my QUEEN...
I feel proud to be a Madonna fan living here in Russia. Thank you so much, Madonna! Free Pussy Riot now!
(first of all i would like to say sorry for my english but I'm itaian so I know it'll be few mistakes). Actually that was a process, but the point is that it last just a month: in a few words, it yet was been decided that they had to go to jail. Like Madonna said in Nice -Let those girls and all Russia hear you: FREE PUSSY RIOT-
The Russian Politicians should be reminded that Marie Antoinette at least had a trial before going to the Guillotine in France 1775AD..When do we come out of the Dark Ages of existence?..Alan
Antara Yes, they've got true trial. And if you were in tact with the russian people opinions you would wish them 2 years of jail instead of Lynch's court which they do get if the police sets them free
MOO I LOVE YOU!! MADONNA L. CICCONE WOOOOOOO HOOOOO!!!


MOOOOOOO!!!!!

; )
Does anyone even know if these women got a trial before being incarcerated? Or did they just go to jail; no questions asked?..What type of government does that..Alan. Madonna I appreciate your intervening on their behalf..Alan
I find this is a typical example of the ELDER trying to overlap the YOUNG in countries where corruption and lack of tolerance play a very important role in the development of their societies. Maybe that is the reason why other countries have succeeded not only economically but also morally. Pussy Riot should not have been convicted to or for anything. They should have made other type of HEADLINES in the media for creating controversy and making others think. They did nothing bad. Politicians do it all the time in their campaigns and nothing happens.
you are a woman courageous and determined, able to take risks in your career. Your morals qualities and your devotion raise my admiration. Your ethics is what I admire more on your premise.
Artistic freedom is a matter where the history and future point. Art is the placing of the word and the different perspectives brought among the people. It is a power reserve that we run every time we need. If this is allowed, this can not go landslides stone that breaks the transparency to be honest interpreter of art. So it's important to have a free and Pussy Riot Shows we accept this oppression.
I agree that no government have the right to put people in jail for such a simple expression..Alan
That's the Madonna I know, that's the Madonna I love. Thanks for all the good things you do.
You are amazing, thanks for Pussy Riot.....I pray for free to 3 russian girls......Not Fear
Putting these people in jail is just as bad as when they burnt Joan of Arc AD1431 France..It is even worse because it is 6oo years later..Free these people now..This is an opppressive government...Alan//Madonner ICONer.
I PROTEST ALSO ,BECAUSE I THINK THAT WE ARE LIVING THE LIFE IN 21 CENTURY,AND WITHOUT LIMITS OR ANYTHING ALIKE THAT,AND EVERY PEOPLE WHO ARE GAY OR LIVING THEIR LIVES LIKE THEY FEEL COMFORTABLE WITH IT SHOULD LET THEM BE,LET THEM BE FREE!!!!!!!!!!!!AND IF WE ARE HEALTHY COMUNITY HUMAN BEINGS THAN WHY PUT SOMEONE WHO IS GAY,BLACH,JEW,MUSLIM OR ANY KIND OF RELIGION OR COLOUR OF THEIR SKIN OR THE WAY OF THEIR SEXUALITY AND THE WAY THEY LIVE,WHY THAT PEOPLE ALWAYS HAVE TO BE PUTING ON A CROSS AND SPIT ON THEIR WAY OF LIVING?ARE WE HEALTHY MING ,ARE WE HUMAN BEINGS,ARE WE BLEED THE SAME COLOUR,ARE WE ALL ACTUALLY THE SAME???I SUPPORT MADONNA IN EVERY KIND OF THINGS SHE TRYING TO TELL THE WHOLE WORLD,AND PPL USING IT THINKING THEY GONNA TAKE SOME MONEY FROM HER BECAUSE OF IT???HOW PATETIC!!!!I SUPPORT MADONNA,EVERY HER WORD,I AM PROTESTING TO FREE THE 3 GIRLS FROM THE BAND PUSSY RIOT ALSO,THEY DONT DESERVE TO BE IN JAIL,ESPECIALLY NOT 2 OR WORSE 7 YEARS,FOR WHAT FOR GOD'S SEICKS?????THIS IS THE MESSAGE OF LOVE AND HUMANITY,LEAVE PEOPLE ALONE TO LIVE THEIR LIVES AS THEY WISH,TO BE WHO THEY ARE,TO BE FREE,AS MADONNA SAY,AND ME ALSO:WE GOTTA FIGHT FOR OUR RIGHTS TO BE FREE!!!!!!!!!!!!!!!MADONNA -ONE AND THE UNIQUE STRONGEST WOMAN I EVER SEEN,A TRULLY,TRULLY FIGHTER FOR THE HUMAN RIGHTS!!!AND I THINK THAT WE SHOULD ALL GIVE HER A BIG SUPPORT AND GIVE HER A BIG,THE BIGGEST THANK YOU,AND WE SHOULD FORWARD THIS MESSAGE FURTHER,TO THE WHOLE ,ENTIRE WORLD!!!!!!!!!LET THEM SEE AND OPEN THEIR BLIND EYES!!MADONNA THANK YOU FOR GIVING US SO MUCH LOVE,THANK YOU !!!!!!!!!!!WE ALL LOVE YOU!!!!!!!
i hope the world will show us that putin doesnt rule! people should rule this county! a lot of them are intimidated and maybe hopeless. we have to support them, this is a task, this is a mission... dont stop russia and let love rule not putin! thanks madonna for the zurich konzert yesterday. kick our asses, like you always did and well kick your ass! im gonna pray for me, pussy riot and maybe for madonna too...
I am Russian. And i wrote 3 comments here, no one was published. My comments didn't contain nor harsh words but opposite maybe objectionable opinion, so what freedom of speech are you talking about? I believe that Madonna's words about freedom is not only the words. And I believe that she will hear me. Other way i think you'd lost your right to calling Russian people with your appeals.
Your feelings I can understand and I'm sorry that in St. Petersburg (Russia) you have awarded such a large fine. However, inhumane action of the group Pussy Riot in respect of many of the millions of Christians. For 40 seconds they defiled the temple, they humiliated religion and touched upon the feelings of many people. When you want to do PR on this issue, do not assume that all people in Russia support You. I respect your work and I hope that the wisest artists will create not only what is fashionable. Thank you
Colonel Putin, a man of honor. Not a humanitarian philosopher.
I protest against your protest. They did same performance many times , and there was not any official reaction. But finally they broke all red lines. They just expirienced stability distrubtors, for example Pussy Riot leader made public orgy being pregnant on 9th month. Not not question of politics, it question of new way to make terror, moral terror. And sociaty must prevent this kind of actions.
Everyone has right to express themselves freely. I hope them to be out as soon as possible. Madonna, as long as you keep on fighting for freedom, your fans will be with you...
And the noise of the maddening crowd Makes you feel like you're going to go insane Gotta shake up the system and break all the rules free pussy riot !!!!!!!!!!!!!!
I'm totally agree!It's rediculus!Let the Pussy Riot FREE!
Freedom of speech ! Freedom of opinion ! Freedom of expression ! To convict Pussy Riot is to condemn Freedom !
i'm not an Artist, but i'm with you MADONNA and i'm sure that you will win for the Pussy Riot FREE. i can only Pray....
We All Must Can Express Ourselves!! This Is Su Unfair
NEWS ARCHIVES
You are one click away from all of Madonna.com's news stories! Just select a year: