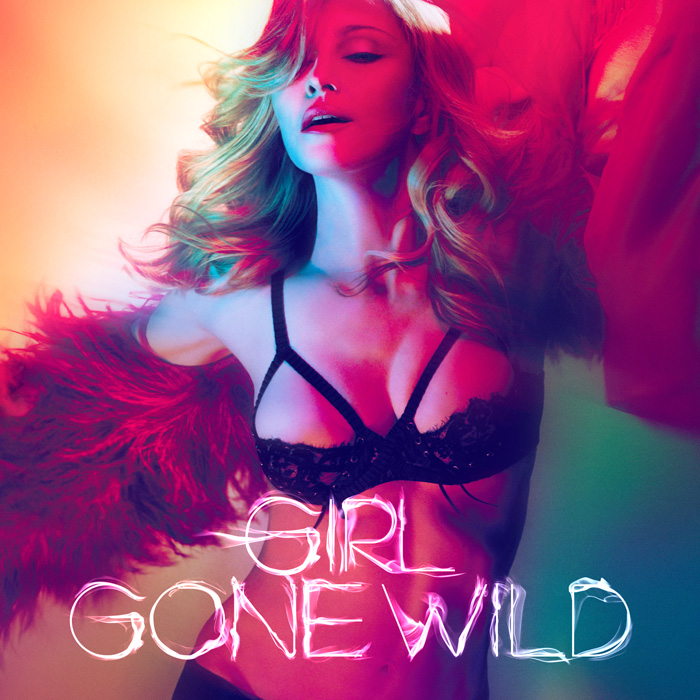 Watch the UNCENSORED "Girl Gone Wild" Video
March 21, 2012
The UNCENSORED "Girl Gone Wild" video has just been added to Madonna's Youtube channel.
Check it out now!
You must be a logged-in member to add comments.
MDNA is going to be one hellofa tour! I can't wait!!! She never seizes to amaze me!
By FAR Madonna's best video in years! GGW ranks right up there with Vogue, Bedtime Story and Frozen...ooh la la this is HOT!
THE QUEEN IS BACK! LUV TO ALL! CANT WAIT TILL THE TOUR! VIP PARTY TICKETS!
When I got a sneak peak online of the GGW, I was leary...OMG, how foolish I am. The song is fun and the video is AWESOME. Damn.
Great song Fab video Can not to see it live
Es Madonna¡¡¡¡¡¡¡¡¡¡¡¡¡¡¡¡¡¡¡¡¡¡¡¡¡¡¡¡¡¡¡¡¡¡¡¡¡¡¡¡¡¡¡¡¡¡
the video is amazing!!!!!!!!!!!!!i love it.........
This is the best video Madonna has done in a while.Very artsy!!!
This is the most sensational Madonna video ever! I loved it! Perfect, stunning..It's like a great combination of Vouge, Justify my love and bad girl! This girl really gone wild;) Since right now, Girl Gone Wild is on the top of my fave Madonna videos:)
That is the Madonna that rules the Universe!!!!
The new song and video are fantastic!
As always, Madonna - absolute PERFECTION!!!
IT'S REMINDS ME: VOGUE, BLOND AMBITION, JUSTIFY MY LOVE AND EROTICA ERA, I JUST LOVE IT !!!!! MADGE DOES IT AGAN !!! I LOVE YOU!!!!!
Girl you exceeded all expectations again with this music video. It's totally divine and really stands out from other artists music videos. I was like this is the best video I've ever seen(well seems like it's always like that when I see Madonna's new video) ,OMG girl gone wild video rules!
This is AMAZING.. OMG; OMG... I LOVE YOU !!!
Absolutely amazing! This is our lady Madonna shocking audiences in 2012! She should not censor this video! I adore the irony of the praying at the intro, that's just brilliant! I'm speechless! Can't wait to buy the album, vinyl, singles and of course all of the maxi-singles! Please make a video for Gang Bang! That song is a masterpiece!
I just watched Girl Gone Wild and I LOVED it. Madonna always tops herself and I am awed by her body, her dancing and the hot jamming beat of the song. Of course her dancers are so amazingly beautiful, graceful, with their long lean bodies,and fluid dance moves. I will be seeing her live in my city from the floor in Oct. I can't wait.
I liked it, I LOVED Madonna's look & the long hair!
SEXY VERSION-& THOSE DANCERS ARE SMOKIN' HOT !
I love the video, very cute and sexy
YOUR WORK IS AMAZING!!!!!!!
This video is amazing!!! Madonna's soooooo HOTTTTTT!!! Ahhhh!!! Love it!!!!
Newer comments
1 - 25 of 25
Older comments
NEWS ARCHIVES
You are one click away from all of Madonna.com's news stories! Just select a year: