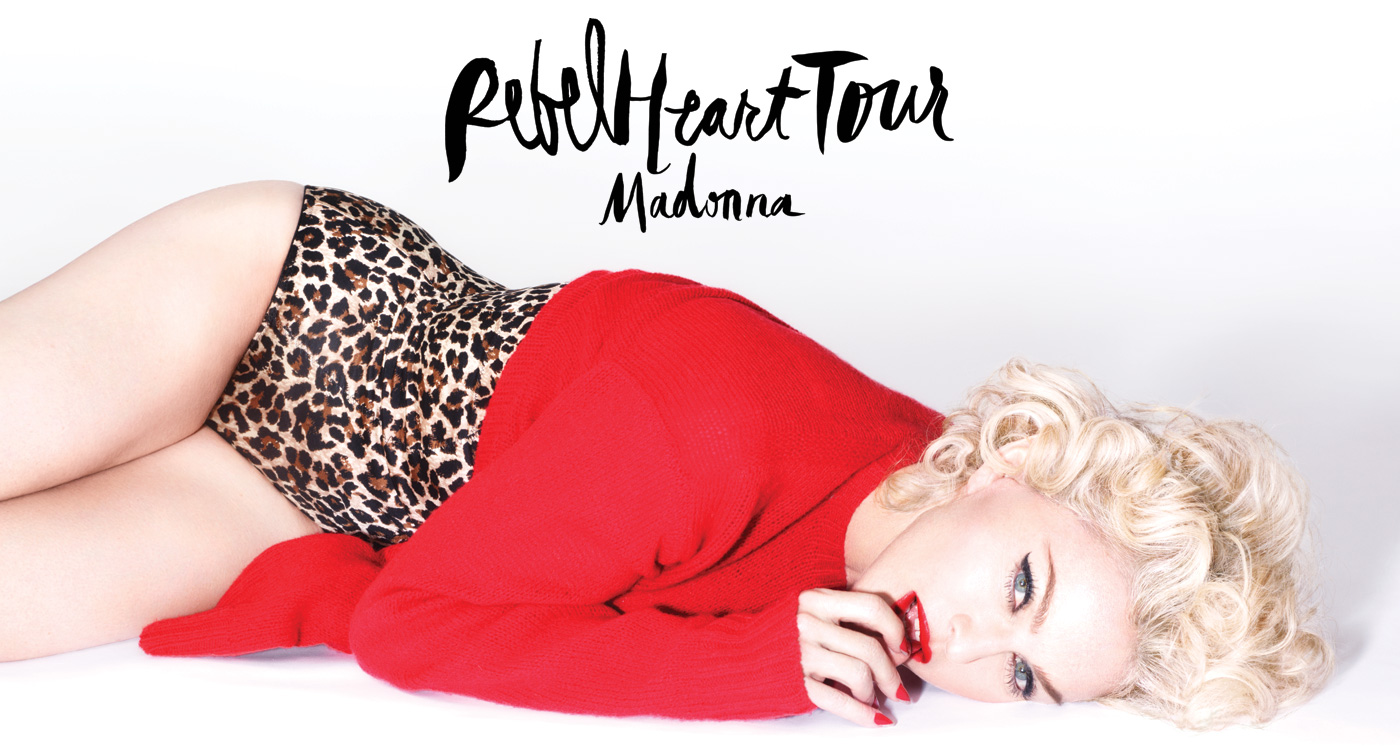 Win a VIP Trip To See The Rebel Heart Tour
June 09, 2015
You must be a logged-in member to add comments.
I love you when I just 6 years old It's very exciting hear you will come to Hong Kong Please ...my best idol
It would be great to win and have the chance to see Madonna
Lifetime fan finally coming to Nashville
I would love 4 u 2 pick me. This would be the Best, 1St time winning! Madonna, yes please!!!!!!!
I would luv 4 U 2 pick me. This would be the BEST, 1st & the end all, be all, of winning! Madonna, yes please!
I'm one of the biggest fun...It's like winning a jockpot in lotto... it's going to be the best day of my life to see my idol... please.. I hope to win the tickets for me and my son.
Would love to see you for the Tenth time !!!!!
You're on my bucket list! 53 years old and I would love to see you in person!
my wife loves madonna I love to take her to see madonna
Omg I was ecstatic to hear about a tour down under, can't wait!!
Finally we can fulfill our bucket list - see Madonna concert. Let's hope we can secure tickets - 25 year wait is almost over.
My beautiful wife is turning 40 and this would be a fantastic gift for her.
I am Madonna's biggest fan !!!!!!!!!!!!!!!!!!!!!!!!!!!!!
I would love to see Madonna's Rebel Heart Concert Tour. This is the best album she has done. It was perfect in every way! :)
cant wait to see madonna on tour again !
This really would be a dream come true .
Newer comments
1 - 20 of 20
Older comments
NEWS ARCHIVES
You are one click away from all of Madonna.com's news stories! Just select a year: